Units
6-Star Units
5-Star Units
4-Star Units
3-Star Units
Mystic Arte
Colette

Mystic Arte
Holy Judgement
10 hits to all foes (500% damage total).
A miracle performed by a divinely Chosen klutz.
UR Arte Soul

The distilled power Colette received from the spirits.
Enables the use of the Mystic Arte Holy Judgement.

Chant
Japanese
Romanized
Translation
行くよ!
響け壮麗の…
あれ、間違っちゃった
しっぱいしっぱい~ あれ?
Ikuyo!
Hoorii Songu!
Are? Machigaecchatta.
Shippai, shippai... Are?
Let's go!
Holy Song!
Ah, that's wrong...
Mistake, mistake... Huh?
Gallery
Portraits
Icons
Face Portraits
Sprites
Story Images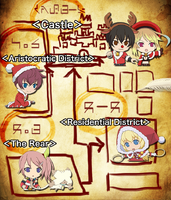 Skit Images
Miscellaneous Images