Units
6-Star Units
5-Star Units
4-Star Units
3-Star Units
Mystic Arte
Guy

Mystic Arte
Razing Phoenix
9 hits to all foes (500% damage total).
Wrap oneself in phoenix flame to torch foes.
UR Arte Soul

The distilled power Guy received from the spirits.
Enables the use of the Mystic Arte Razing Phoenix.

Chant
Japanese
Romanized
Translation
気高き紅蓮の炎よ!
燃え尽くせ!
鳳凰天翔駆!
Kedakaki guren no honō yo!
Moe tsukuse!
Houou Tenshōku!
O noble conflagration,
incinerate all!
Razing Phoenix!
Gallery
Portraits
Icons
Face Portraits
Sprites
Story Images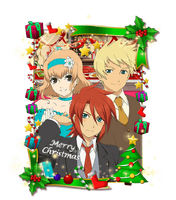 Skit Images
Miscellaneous Images