Units
6-Star Units
5-Star Units
4-Star Units
3-Star Units
Mystic Arte
Jude

Mystic Arte
Final Fury
8 hits to all foes (500% damage total).
A combo executed with graceful movement.
UR Arte Soul

The distilled power Jude received from the spirits.
Enables the use of the Mystic Arte Final Fury.

Chant
Japanese
Romanized
Translation
殺劇!
はあああぁぁぁッ!
舞荒けぇえええん!
Satsugeki!
Haaaaaaa!
Bukoukeeeeen!
Strike!
Haaaaaaa!
Final Fury!
Gallery
Portraits
Icons
Face Portraits
Sprites
Story Images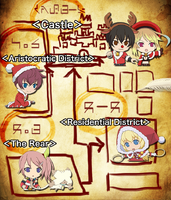 Skit Images
Miscellaneous Images