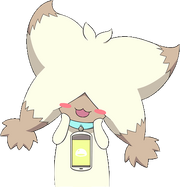 Great Savior! Have you come to help prepare tea? Oh, I see! If you're unsure of yourself, please remember these suggestions to help you move forward! Eventually you may outgrow them, but I hope they will help you in many encounters to come!
Ah, the tea is finished. I should hurry and deliver this to Lady Sara before it gets cold! I'll leave the list here for your viewing. Good luck, Great Savior!
Event and Quest
Use LP to Level Up Evenly!

It's much more cost-effective to spread your LP out to level up your party members evenly than focusing it on one single hero.

Iron Stance (Shield)

Enemy with an Iron Stance reduces any damage taken to 1/5th. Attack with Marker of the same color to break it!

Get gears and upgrade materials!

Complete 'The Road Through the Plains' to unlock 'Weapon*Material Stage' by types. Challenge the stages to strengthen your party!

Heart Marker Hints

When linking four or more heart markers to heal, the next hero who appears will have an aura with 100% trigger rate!

Learning Abilities

Delivering a coup de grace to the enemy. Hero learns abilities by repeatedly acting as Finishers.

Equipment Suggestions

At the Launch screen, tap 'Gear up' button in the upper right. When you get your hands on new gear, hit that button!

Leveling Up Artes

Using an arte after a certain count has been hit will increase its level. Raising the arte's level will increase its trigger rate.

Recommended Skills

A party with proper balancing of HP recover, marker-changing, and attack-increasing skills is crucial.
Duel Fes
What is Duel Fes?

A festival held for Savior to duel with others for your belonged faction. Let us fight for the honor of top rank!

How to join Duel Fes?

Complete "Beginner's Trial" to participate in "Duel Fes". Enjoy dueling with other Saviors!

Souls of Duel

Function as stamina, cost when fighting in Duel Fes. Max can be increased by leveling up belonged faction. Refill 1 per 5 minutes.

Dueling in Duel Fes

Completely end duels to earn Rating, Grades and Morale! If you get defeated, few Rating will be taken. Be careful on choosing difficulty.

Duel Fes Contracts

Complete both "individual" and "faction" contracts to get Grades, Morale and exclusive rewards!

Level up Belonged Faction!

You can obtain rewards and increase maximum Souls of Duel by leveling up your belonged faction! Earn more Grades!

Rank in Duel Fes

Rating you earned in the duels decides which tier you fall in the Rank. The higher tier you are in, the better the prizes you will receive!

What is Grade?

Earn yourself Grades by excellent performance in each duel. Earn Grades to level up your belonged faction!

What is Morale?

Faction with higher Morale wins Duel Fes. Morale can be boosted even if you are defeated. Try your best to win!

What is Rating?

Defeat the competitor in Duel Fes for Rating. Earn Ratings to get in top tier in the rank!

What is Tactics?

A supportive effect selected by ballot held in your faction! Seize the chance to vote in order to have the upper hand!