Units
6-Star Units
5-Star Units
4-Star Units
3-Star Units
Mystic Arte
Luke

Mystic Arte
Radiant Howl
6 hits to all foes (500% damage total).
Emit powerful shockwaves from both hands.
UR Arte Soul
The distilled power Luke received from the spirits.
Enables the use of the Mystic Arte Radiant Howl.
Chant
Japanese
Romanized
Translation
うおおぉぉぉぉ!
これでも・・・食らえぇ!
Uoooooo!
Koredemo...Kuraee!
Uaaah!
Now... die!
Gallery
Portraits
Icons
Face Portraits
Sprites
Other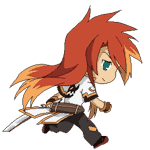 Ad blocker interference detected!
Wikia is a free-to-use site that makes money from advertising. We have a modified experience for viewers using ad blockers

Wikia is not accessible if you've made further modifications. Remove the custom ad blocker rule(s) and the page will load as expected.