Units
6-Star Units
5-Star Units
4-Star Units
3-Star Units
Mystic Arte
Milla

Mystic Arte
Elemental Mastery
10 hits to all foes (500% damage total).
Unleash spirits to perform a mighty combo.
UR Arte Soul

The distilled power Milla received from the spirits.
Enables the use of the Mystic Arte Elemental Mastery.

Chant
Japanese
Romanized
Translation
始まりの力、手の内に!
我が導となり、こじ開けろ!
スプリームエレメンツ!!
Hajimari no chikara, tenouchi ni!
Waga shirube to nari, kojiakero!
Supuriimu Erementsu!!
All beginnings, must end.
Let it be, by my hand!
Elemental Mastery!
Gallery
Portraits
Icons
Face Portraits
Sprites
Story Images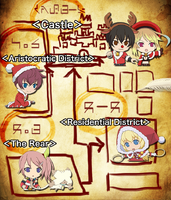 Skit Images
Miscellaneous Images