Units
5-Star Units
4-Star Units
3-Star Units
Mystic Arte
Natalia

Mystic Arte
Astral Rain
7 hits to all foes (500% damage total).
Devastating flashes of starlight rain upon foes.
UR Arte Soul

The distilled power Natalia received from the spirits.
Enables the use of the Mystic Arte Astral Rain.

Chant
Japanese
Romanized
Translation
私から逃れられると思って?
降り注げ閃光!
アストラル・レイン!
Watakushi kara nogarerareru to omotte?
Furisosoge, senkou!
Astral Rain!
Do you think you can escape?
Pour forth, O starlight!
Astral Rain!
Gallery
Portraits
Icons
Face Portraits
Sprites
Story Images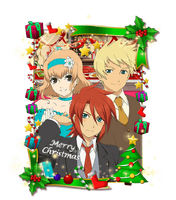 Skit Images
Miscellaneous Images